We've had a lot of new books coming through the EFL's doors this April – along with our readers, of course, who are finally back in the library!
Below is a taster of some of the newest additions to the EFL, and we've got something for everyone – essay enthusiasts, fiction fans and poetry… patrons? (Still working on that last one.)
As usual, you can see the full list of our latest acquisitions here at EFLOxford's books | LibraryThing.
Dennis R. Cutchins & Dennis R. Perry (eds.). 2018. Adapting Frankenstein: the Monster's Eternal Lives in Popular Culture.
The essays in this book cover the cultural afterlife of one of the most well-known novels in western literature: Mary Shelley's Frankenstein. Given the novel's fame, it's no surprise that the story has undergone so many transformations in the two hundred years since it was first published in 1818 – from YA novels to nineteenth-century stage productions to 1950s sci-fi such as Fred M. Wilcox's film Forbidden Planet. The essays in this collection explore the intertextualities at play between these different adaptions.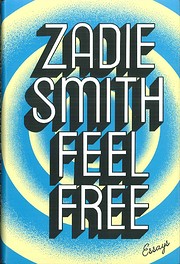 Zadie Smith. 2018. Feel Free.
It might be easier to list the topics these essays don't touch upon than those they do. Smith, as well as engaging with all kinds of culture from high to pop (and encompassing the various genres of art, film and music), also turns her attention towards subjects as diverse as climate change, Brexit, libraries, seasons and social media. As acknowledged in the foreword, the essays in this collection were written during the Barack Obama administration, prior to the election of Donald Trump, and so provide an interesting snapshot of a recent period of time that nevertheless reads as distinctly different from today's current climate.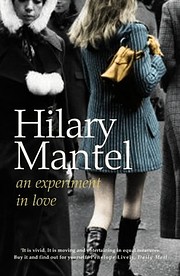 Hilary Mantel. 1995. An Experiment in Love.
An Experiment in Love is Mantel's seventh novel, published in 1995 and awarded the Hawthornden Prize. Set in 1970, the story follows Carmel McBain, moving between the protagonist's present-day life attending university in London and her childhood growing up in the north of England. Themes addressed include women's education, mother-daughter relationships, and social class.
Yaa Gyasi. 2020. Transcendent Kingdom.
Science, faith and grief are key themes in Gyasi's second novel, Transcendent Kingdom, which tells the story of Gifty, the twenty-eight year old daughter of Ghanaian immigrants. A PhD candidate studying neuroscience at Stanford University in California, Gifty's research involves studying addiction through experiments with lab mice. Her dedication to her work and to understanding addiction is rooted in her family's tragic past.
David Morley. 2020. FURY.
The poetry in this collection highlights the natural world, stretching from emerald hummingbirds to peat-bogs, with the lyrebird acting as a returning motif. The collection also provides a platform for marginalised voices. Several of the poems are written in Romani, and the eponymous poem 'FURY' refers to professional boxer Tyson Fury. In the poem, Morley adapts extracts taken from interviews where Fury discusses the racial abuse he has received owing to his traveller heritage. The poem 'Cherry Pickers' addresses the Dale Farm traveller site eviction which occurred in 2011.
Tracy K. Smith. 2011. Life on Mars.
Tracy K. Smith served as the US Poet Laureate from 2017 to 2019, and Smith's collection Life on Mars won the Pulitzer Prize in 2012. Its wide-ranging lens moves from the frontiers of space to closer-to-home studies of death and love. The collection itself is an elegy to Smith's father, who was one of the engineers who worked on the Hubble Space Telescope.